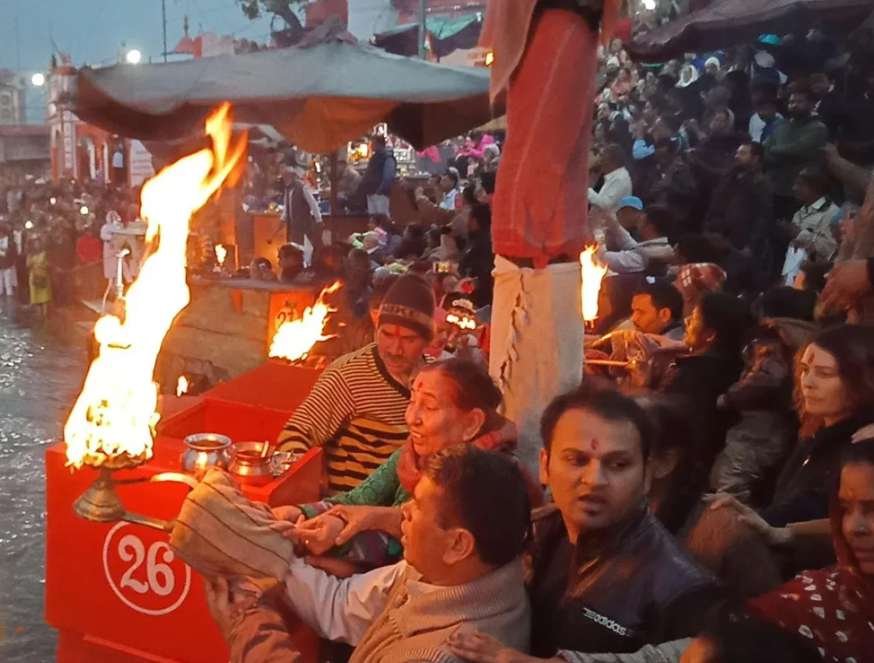 Problems are Inevitable
There are two types of people in this World. People who Cry or the people who Try.
This Article of mine is not to give any Global Gyan to any of the two categories mentioned above. People are much more polished and practical than I am. I have always claimed that neither I am a scholar nor a Subject Matter Expert. I am just an ordinary person whose life took a complete "U" turn in the year 2017 when I personally witnessed that even after going through a lot of physical pain and agony, still millions of old-aged pilgrims regularly visited Haridwar. I witnessed some common problems faced by them, like:
Long queues in Temples and shrines.
Elderly and special category people need to depend on others.
Perception-based pricing by Priests (Rich/poor)
Tough terrains.
Temples not well managed (Food &Cleanliness concerns).
I still can recall that life-changing evening at Har Ki Pauri, when an elderly person, who couldn't walk easily, slipped and got injured, barely a few feet away from me. I was surprised to see that in spite of the pain, he still got up and took the Holy dip in the Ganges before leaving with his family. It was at this very moment, it came in my mind that if this elderly pilgrim had to undergo such a pain & distress, then how many such pilgrims would be facing it day after day at various pilgrimages across India.
I had two options with me, Either Cry and forget it or get up and Try to do something….
I followed my instincts and decided to go with the second option, Try. After doing a lot of deliberation with my younger brother Rajiv, we decided to bring in Technology and termed it as, "भक्त्त जो चाहते हैं, हम वो बनाते हैं" and named it "World of Devotion."
Spent sleepless nights creating this platform and today we are extremely grateful to the Divine that our Religious Portal is designed only for the Divine Pilgrim locations like Haridwar, Banaras, Char Dham, Ayodhya and Vrindavan. Infact some of our customers have even said that we have brought Haridwar to their homes where they can sit relaxed and conduct any Puja or a Ritual over their Smart phones.
Recently, we have also started to Pre-Book the Puja's & Rituals so that Pilgrims can enjoy Cashless Puja's at these locations and avoid all the last minute hassles.
Today, World of Devotion may not be having huge data base of customers but whatever numbers that we have, we are happy to have satisfied and delighted customers who give us repeated orders.
We have never treated this venture as a Business for us and don't accept any donations, however, to meet regular & repeated expenses like Dakshina, Puja Samagri, GST, and Administrative expenses, we have kept a price for every service.
We have concrete plans to grow this Venture by investing in high end Technology and structured & hard core Marketing, across the globe, hence, we have started to approach the Early stage / Angel Investors.
Since, our future plans are extremely Innovative and out of the box and never ever witnessed by anyone, we are 100% confident that the day we get our desired Budgets, World of Devotion would easily become the A to Z of Religious Market of India.
Our approach is to continuously update, upgrade & run our Venture. We know that Problems would surely come but we would never ever succumb to the Sufferings.
Good Luck to you…